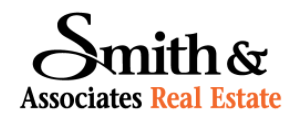 Mayor Buckhorn to Attend Groundbreaking for The Sanctuary at Alexandra Place
Exclusive Media Invite for The Sanctuary
FOR IMMEDIATE RELEASE
February 19, 2019 (Tampa, FL) – Local developers Taub Entities are proud to announce that Mayor Buckhorn will attend the groundbreaking for The Sanctuary at Alexandra Place on February 26, 2019, from 10:00 am – 11:00 am. This will be the last high-rise groundbreaking ceremony of the Mayor's tenure.
Once completed, The Sanctuary will be a 17-story opulent high-rise condominium tower on iconic Bayshore Boulevard with fifteen private residences. With only one residence per floor and private elevator access, The Sanctuary gives residents penthouse-style living on every level and is the only high-rise in Tampa Bay to offer the exclusivity of owning the entire floor.
Smith & Associates Real Estate, the exclusive listing agent for the development, began sales in June of 2018 and said home buyers were taking advantage of the pre-construction customizations offered by the development team at Taub Entities. Design adaptations were made to include a dedicated den space with 3,884 square feet and a 7,345 square foot two-story home. Place Architecture combined two residences to create the two-story design, which is unique to The Sanctuary and unavailable in any other Tampa Bay high-rise condominium tower.
"The start of construction and early sales success shows that buyers truly want intimate condominium living with high-end finishes," says Dave Traynor, Vice President of Smith & Associates Real Estate.
New York-based, Plaza Construction, is spearheading construction of the estimated $40 million high-rise tower. The Sanctuary will include 15 grand condominiums with homes ranging from 3,884 square feet to 7,539 square feet and prices starting at $2.53 million. Architecturally striking, with an elegant curved tower design, residents will have two large waterfront terraces with frameless glass to enjoy the balcony view.
"With no shared walls or hallways, we offer the privacy of single-family living with the unsurpassed views and amenities that only a boutique high-rise on Bayshore Boulevard can offer, " says Brian Taub, CEO of Taub Entities.
Residents at The Sanctuary will enjoy lavish bespoke amenities and an ample array of VIP concierge services. The amenity deck, aptly named The Retreat, is nestled next to Fred Ball Park's tree canopy and will offer private poolside cabanas, a firepit, a secluded hot tub area, and an outdoor kitchen. VIP services, like valet parking, package deliveries to residences, on-site notary services, cable and wifi access in common areas, and daily valet garbage and recycling pickup will be available to all homeowners. Private enclosed garages, residence generator capabilities, and the ability to select interior finishes that are beyond the market standards set the Sanctuary apart from any other condominium home currently on the market in Tampa Bay.
To view or download images of The Sanctuary at Alexandra Place click here.
Media can reserve an on-site interview with Mayor Buckhorn, Brian and Debbie Taub, Managing Partners of Taub Entities, Tim Clemmons, Architect and President of Place Architecture, Todd Fultz, Managing Director of Plaza Construction, and Dave Traynor, Vice-President of Developer Services at Smith & Associates Real Estate.
GROUNDBREAKING MEDIA INVITE
February 26, 2019, 10:00 am – 11:00 a.m.
The Sanctuary at Alexandra Place
2619 Bayshore Blvd, Tampa, FL 33629
Parking available at Fred Ball Park and the Tampa Garden Club
RSVP Sarah Lesch, sarah@playbookpublicrelations.com or (813) 727-4077
###
About Taub Entities
Brian and Debbie Taub are the proprietors of Taub Entities—a family owned and operated business, since 1992, that specializes in premium real estate development. Their mission is to select prime real estate locations and develop them with unique, quality product, offering a blend of highly personalized, professional services to ensure the highest value. This philosophy has distinguished them as accomplished real estate developers and has raised the standard of the industry in Tampa Bay, Florida. Learn more at https://www.taubentities.com/.
About Smith & Associates Real Estate
Founded in 1969, Smith & Associates Real Estate is Tampa Bay's largest independent and locally-owned real estate brokerage, with a commitment to exceptional service and superior market knowledge. Deeply embedded in the community and comprised of six strategically located offices in the Tampa Bay area, Smith & Associates Real Estate is the number one luxury brokerage firm of $1M + residences with 14.4% of the market share and an average price of $1,701,408* (*average of luxury transactions as of December 31, 2018). The company completes a transaction every other day and is a nationally recognized leader in the Real Estate industry, chosen to be on the 2017 Real Trends 500 for both Sales Volume and Number of Transactions. For more information on Smith & Associates Real Estate, please visit www.smithandassociates.com.
About Place Architecture
Place Architecture is a highly-talented team of architects and designers providing architecture, interior design, and urban design services with a focus on urban mixed-use, cultural and multi-family projects. They believe good communities make a real difference in people's lives and that at its core, architecture is designing social spaces that create community. Learn more at http://placearc.com/.
About Plaza Construction
Plaza Construction is one of the nation's foremost construction management and general contracting firms. Since the company was formed in 1986, it has become a multi-faceted firm with national presence in the industry headquartered in New York, and regional offices in New Jersey, Miami, Tampa, Orlando, and Washington DC. For more information, please visit https://www.plazaconstruction.com.